By Asma'u Ahmad
The National Orientation Agency (NOA) has said that it would partner with UNICEF in enlisting the support of traditional rulers to reduce high rate of infant mortality in Kaduna State.
NOA Deputy Director in the state, Alhaji Lawal Haruna told newsmen on Thursday in Kaduna that the monarchs would help in promoting essential family practices. According to him, 12 million children die globally every year before their fifth birthday and 70 per cent of the deaths are caused by five common preventable diseases.
He said that the childhood diseases which included pneumonia, diarrhoea, measles, malaria and malnutrition were easily treatable.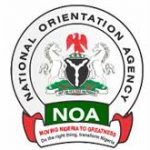 The NOA official said that malaria, pneumonia and diarrhoea were responsible for more than 50 per cent of the deaths among children less than five years in Nigeria.
"It is on record that majority of these children, particularly those living in rural communities, are mostly affected and they die at home without medical care. In the light of this, NOA, supported by UNICEF, conducted intervention activities in some high risk communities in the state to address the situation,'' Haruna said.
He said the interventions revealed that thousands of households were not practicing good hygiene or lacked knowledge on how to prevent or manage the causes of motarlities among children.
He explained that some of the barriers identified included; ignorance, adherence to social norms, traditional / cultural practices and misunderstood religious beliefs.
"In line with this, NOA in collaboration with UNICEF will meet with traditional rulers in some selected local government areas of the state to enlighten them on the plight of vulnerable children and women.
"Since they are custodians of the culture of the people and because of the influence they wield, we'll enlist their support on promotion of essential family practices in their domains," Haruna said.