By Asma'u Ahmad
The Nigeria Medical Association (NMA), has called on Zamfara Government to prepare and have a robust plan to fight meningitis in the State.
The association made the call in a statement issued by the state chapter NMA Chairman and Secretary, Dr. Tijjani Abubakar and Dr. Mannir Bature respectively in Gusau
on Saturday
.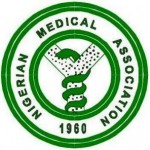 According to them, the NMA has observed that the state government was not prepared for the outbreak despite glaring signs of epidemic.
It said months into the present outbreak of meningitis, Zamfara government was yet to provide the needed vaccines for the general population or at least for the most at risk population.
The association also decried non-engagement of relevant stakeholders in the management of the outbreak in the state.
"We note that the constitution of the state government's main committee for the prevention and control of meningitis in the state has no single medical personnel. Therefore, it is unacceptable to the NMA to allow politicisation of health sector. "Another issue that worries the NMA is the inadequate provision of drugs for the treatment of identified cases," he said.
According to the association, the drugs being given to the patients are not enough.
"There is no Emergency Operation Centres for coordinating and updating the stakeholders and general public on the progress as it affects the outbreak.
"We also noticed that health institutions in the state especially state primary health centres and the general hospitals are weak and lacking capacity to address the outbreak of this magnitude."
The association urged the state government to improve its commitments and provide lasting solutions to the following observations in order to have good arrangements to protect lives of people.
"NMA's major responsibility is to advise the government at all levels on issues affecting healthcare services and delivery in order to ensure effective protection of lives of the people," he added.