By Asma'u Ahmad
The Nigeria Urban Reproductive Health Initiative (NURHI2) has step-up efforts to penetrate the grassroots by taking child spacing campaign to traditional institutions.
Speaking at a workshop organised for traditional institutions in Zaria, on Wednesday, one of the facilitators, Sheikh Musa Tanimu, said child spacing was meant to support ideal family life.
Sheikh Tanimu, who is the Chief Imam of Unguwan Rimi Juma'at Mosque, Kaduna, said the essence of the workshop was to enlighten the grassroots on the importance of child spacing through traditional institutions.
According to him, mother is the first teacher for her child, therefore needs enough rest to effectively teach the children.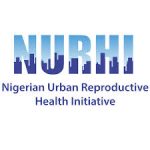 He said embracing child spacing would enable a woman regain her strength and adequately prepare for the next pregnancy apart from avoiding unwanted pregnancies.
The cleric observed that "to kill a soul is greater in sin than to destroy the sacred house of Kaaba in Saudi Arabia".
He observed that the practice of child spacing would give the entire family the opportunity to plan well towards even distribution its resources.
"According to a Hadith, Prophet Muhammad (SAW) told Sa'ad bn Abi-Waqas that to die and leave your children with something is better than to leave them with nothing. Leaving them with nothing will encourage them to beg people, they might be fortunate to be given or otherwise.
"Another companion of the Prophet (SAW) asked him whether to removehis private part after ejaculation to release outside is permissible. The Prophet replied: Yes, but it will not change what God intends to create. This is to tell you that child spacing is not new in Islam," he said.
Also speaking, Rev. Ayuba Shekolo said the holy Bible had stressed the importance of child spacing.
Taking his text from Corinthians 6:18-119 and Timothy 5:8, Ayuba said it meant to enable couple avoid immorality and to have reasonable family, respectively. He also quoted Matt 5:21 as saying "to avoid unwanted babies and sin of taking life".
He advised people to always consider their wealth and strength before producing children to be able to take good care of their family. "Somebody who is ready to shoulder the responsibility of his family must plan for his children and provide for them up to time they will reach 18 years. "We must fear God and bear in mind that one day we will stand before Almighty to give account of all our deeds," he pleaded.
Newsmen report that participants at the workshop included mainly District Heads, their secretaries and some women. The participants were down from Zaria, Sabon Gari, Giwa, Kauru, Kudan, Soba and Makarfi Local Government Areas of Kaduna State.