By Adi Angyu
The Bauchi State Coordinator of Diabetes Association of Nigeria (DAN), Dr Bathna Sule, has appealed to governments in the country to subsidize diabetes drugs and injections to enable citizens living with the disease.
Dr Sule said the subsidy will enable people living with the diabetes to afford and take their medications regularly as a way of managing the illness.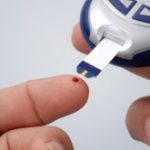 The coordinator of the association who is a visiting consultant on diabetes at the Abubakar Tafawa Balewa University Teaching Hospital (ATBUTH), Bauchi made the appeal during the DAN's state monthly enlightenment lecture held at the hospital.
He said diabetes drugs 'are expensive' and requested government at all levels to either put subsidy on them or include all diabetics in the National Health Insurance Scheme (NHIS), where they would be paying only 10 percent of their medical bills like their tuberculosis
counterparts.
Dr Sule recommended that diabetic patients should eat more vegetables, fruits in small quantities as well as shun all foods and drinks produced with sugar such as; cakes, ice creams, soft drinks and other juices to avoid complications.
Also speaking, DAN National President, Dr Mohammed Alkali who doubles as the Chief Medical Director (CMD) of ATBUTH, lauded the state chapter for organizing the monthly event asserting that it was educative.
He stated that the International Diabetes Federation (IDF) has admitted three of his members into its school of diabetes to undergo various online courses on diabetes education.
Aside from that, Dr Alkali said plan was under way to assist 20 year old and below type 1 diabetic patients across the nation with free insulin injections, adding that the association would soon issue national identity cards to all registered members nationwide.