By Haruna Gimba
The ACTION Global Health Advocacy Partnership has applauded the G20 leaders' call for a new platform to incentivize the research and development needed to combat priority pathogens, including tuberculosis (TB).
As the world's leading infectious disease killer and the only airborne drug-resistant infection, TB is the nexus of the growing crisis of antimicrobial resistance (AMR), when organisms no longer respond to available drugs.
The ACTION Secretariat Director, Ms Hannah Bowen, said this year, through the Germany's leadership, the G20 countries have gotten serious about taking concrete action on the drivers of AMR.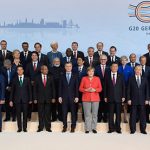 "This including much-needed changes to how global health research and
development is conducted and funded. We are thrilled to see G20 leaders committing to combat TB, and look forward to the ideas in their communiqué being backed up with meaningful investments and programs," Ms Bowen said.
Health Reporters gathered that the 12th meeting of the G20 took place in Hamburg, Germany, July 7 – 8.
Ms Bowen pointed out that these 20 largest economies in the world, which include India, Indonesia, and South Africa, account for 55 percent of all drug-resistant TB cases, and therefore, will face much of the future costs. "As a group, these are the leaders who must step up to accelerate efforts to end TB," she said.
According to statement issued by ACTION's Senior Advisor on Communication, Grace Virtue, since G20 leaders first came together 12 years ago, more than 20 million men, women, and children have died from TB, a preventable and treatable disease.
As the number of deaths from drug resistant TB increases, global investment in TB research and development remains chronically underfunded. An estimated US $1.3 billion per year in additional financing is needed for TB research and development.
"Given the chronic lack of investment for research and development into drug-resistant infections, the G20's call for a new R&D Collaboration Hub to maximize impact of research initiatives should be celebrated," said Rachael Crockett, policy and advocacy officer at RESULTS UK and co-chair of the C20 Health Working Group.
"The G20 prioritization of tuberculosis, the only airborne infectious disease, sets the path to save millions of lives across the world."
ACTION focuses on improving health equity around the world through increased investments and better policies, and developed and sustained through the leadership of governments around the world in partnership with civil society, global institutions, and the private sector.
The work of G20 countries to combat AMR will have a much greater impact on health equity thanks to the inclusion of strong action against TB, as ACTION has recommended, than if it had been limited only to a narrower agenda.
ACTION is a partnership of 12 locally rooted organizations around the world that advocate together to build political will and increase investments for global health. Our partners: Æquitas (India), CITAMplus (Zambia), Global Health Advocates France, Global Health Advocates India, KANCO (Kenya), Princess of Africa Foundation (South Africa), RESULTS International Australia, RESULTS Canada, RESULTS Japan, RESULTS Educational Fund (U.S.), RESULTS UK, and WACI Health (Kenya and South Africa).