By Asma'u Ahmad
The United Nations Children's Fund (UNICEF) in collaboration with the European Union (EU), on Tuesday, presented health equipment and other materials worth N1.2 billion to the Adamawa state Government.
Speaking on the occasion in Yola, the Chief of Field Office, UNICEF Nigeria, Bauchi, Dr Abdulai Kaikai, said the measure was in line with the second phase of the EU, UNICEF, Federal Government Maternal New-born and Child Health (MNCH) project in Adamawa.
He said the project also covers Bauchi and Kebbi States, adding that in Adamawa it is being implemented in 226 Primary Health Care facilities and catchment communities, located at 226 ward headquarters in 21 Local Government Areas.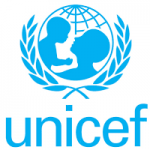 "The aim of this project, which is to run from 2017 to 2020, is to build on the gains recorded in the first phase of the project by improving on the health status of women and children in the state through a sustainable primary health care delivery system," he said.
Dr Kaikai explained that the project would also contribute to the one functional primary health care per ward policy of the Federal Government.
He congratulated the state for emerging as the best-performing state in primary health care, stressing that the items presented were financed by the EU. "Some of the equipment have arrived and many more are still coming," he said.
Responding, Governor Jibrilla Bindow, lauded the support, which he said was timely as the state had just declared a State of Emergency on health.
Governor Bindow assured UNICEF and EU that the state would sustain working relations that would transform the health sector.
Also speaking, the Executive Chairman of Adamawa State Primary Health Care Development Agency, Dr Abdullahi Belel, said the agency would ensure that the equipment is properly utilize in all the state health centres.
"We are going to collaborate with UNICEF in training the staff, who would use the facilities to achieve maximum result," Dr Belel said.
Newsmen report that the facilities included microscopes, vacuum extractors, stethoscopes, resuscitation kits, sterilization kits, delivery kits, infusion stands, examination tables, bed screens.