By Asma'u Ahmad
The Coalition of Civil Society against Corruption has urged the National Assembly (NASS), not to be involved in the allegations of corruption against the National Health Insurance Scheme (NHIS) helmsman, to move the country forward.
The group made the call at a news conference on Thursday in Lagos on the suspension of the Chief Executive Officer of NHIS, Professor Usman Yusuf.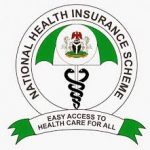 It was reported that the Minister of Health, Prof Isaac Adewole, had on July 7, directed Yusuf to proceed on three months suspension. The suspension which is to allow for an uninterrupted investigation was with immediate effect. The minister also directed the setting up of an investigative committee to look into the allegations in accordance with the Public Service Rules.
Leader of the group, Mr Raji Oyewunmi, said they are disturbed by the torrents of unfolding events and mind-blowing revelations of corrupt practices in all key sectors of the country.
"We are undoubtedly optimistic that if this ongoing drive against corruption is sustained, our country will no longer be a safe haven for looters. The present administration is dedicated to eradicating corruption from our country and as such, people that work with this administration should be part of this vision.
"Everybody should know their limitations and work according to such limitations; you cannot be a lawmaker and be an executive at the same time," he said.
He noted that the suspension of Dr Yusuf could be similar to the suspension of the Secretary to the Government of the Federation, Mr David Babachir Lawal.
The group called on Acting President Yemi Osinbajo to comb other agencies of the government and ignite the passion for constructive restructuring and reviewing of the NHIS.