By Haruna Gimba
The Niger State Ministry of Health has said that no fewer than 2, 714 persons are currently living with HIV and AIDS in Niger State.
This was disclosed by the Permanent Secretary in the ministry, Dr Makusidi Muhammad, while briefing newsmen in Minna, the state capital. The Permanent Secretary said that 126,126 individuals received HIV testing services in the state in the past one year.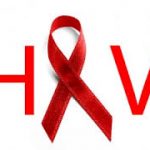 According to him, out of the figure of those tested,  2,714 tested positive out of which, 2,312 presented themselves to be enrolled into receiving Anti-retroviral Therapy, (ART), services in various health facilities in the state.
Dr Muhammad disclosed that early sexual debut, contiguity of female sex workers, psychoactive substance abuse, low HIV testing services uptake, low condom use, transfusion of unscreened blood and poor management of STIs is the reason for the increasing rate of the HIV and AIDS epidemic in the state.
Represented by the Director of Public Health, Mohammed Usman, stated that the state has experienced a progressive decline in the prevalence of HIV and AIDS from 6.2% in 2008 to 1.7% in 2014, the lowest currently in the north central zone.
He lamented that stigma and discrimination still remain the major barrier to an effective fight against the HIV and AIDS epidemic.
He said that the ministry has set up 310 Prevention of Mother to Child Transmission of HIV and AIDS services (PMTCT) sites across the states and has established blood banks for safe transfusion.