By Haruna Gimba
The National Primary Health Care Development Agency (NPHCDA) has disclosed that 3,027 out of 121,396 pregnant women were tested HIV positive during the first round of the Maternal and Newborn Child Health (MNCH) Week.
A representative of the Agency, Ms Victoria Azodoh made this disclosure at the three day seminar on Reproductive, Maternal, Child, Adolescent Health and Nutrition (RMNCAH+N) for Wives of North Central Governors in Minna.
 She also said that 1,870 out of 129,838 women of child bearing age also tested positive to HIV.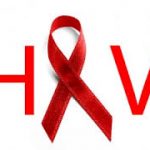 Ms Victoria said that this statistics was gathered during the MNCH week nationwide. She also stated that 336,430 children were immunized, 29,265,569 children were given Vitamin A while 15,240676 children were dewormed
across Nigeria.
The Wife of the President of Nigeria, Aisha Buhari expressed dismay and alarm over the high rise of malnutrition and maternal and child mortality in the nation describing it as disheartening.  Represented by the former deputy Governor of Plateau state, Mrs Pauline Tallen, she said that the situation whereby the nation records 120 deaths per 1000 live birth is unacceptable and needs to be addressed.
She urged wives of governors across the nation to find ground to address maternal and child mortality in their states and champion the commitment of Maternal, Child, Adolescent Health and Nutrition (RMNCAH+N) in the states.
The Wife of the Niger state Governor,  Dr. Amina Abubakar Bello said that wives of Governors across the nation have taken it as a moral cause to support the government in reducing the high rate if death caused by preventable and curable diseases.
Applauding the Future Assured Initiative of the Aisha Buhari Foundation, she said that the vision of wives of the governors is to ensure that no woman does from pregnancy related causes and to create awareness and opportunity for women and girls to realize their full potential in an environment that is safe for pregnancy and childbirth.