By Asmau Ahmad
A national advocacy campaign on HIV/AIDS says it is targeting over 30,000 persons across multiple communities in eight high-risk states in Nigeria from November 30.
The campaign, organised by the Red Ribbon Coalition comprising Youth Empowerment Foundation (YEF), Society for Family Health (SFH), Development Communications Network and convened by Coca-Cola Nigeria is part of activities to mark 2018 World AIDS Day.
The Nigeria Red Ribbon, a group of NGOs, business concerns and private sector players, was inaugurated in 2015 to contribute its quota to the National AIDS Response.
The theme for 2018 World AIDS Day, which is commemorated annually on November 30, has its theme as: "Know Your Status."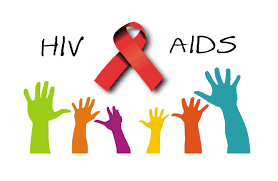 At a news conference in Lagos, the Executive Director, Youth Empowerment Foundation (YEF), Mrs Iwalola Akin-Jimoh , said there was need to intensify advocacy and campaign against HIV, especially to teenagers and young adults.
"This will enlighten them on the need to know their status, how to be guided if positive, how to reduce viral load and reduce high risk behaviour so as not to get the virus.
"On this year's event, the coalition targets over 30,000 people across eight sites nationwide. HIV infection has spread over the last 32 years in Africa since it was first discovered and has continued to have a great impact on health, welfare and employment, affecting all social and ethnic groups throughout the world.'
She said: "It is estimated that about 3,229,757 people living with HIV in Nigeria and about 220,393 new HIV infections occurred in 2013 and 210,031 died from AIDS-related cases."
"HIV prevalence among adults in Nigeria is relatively low (3.2 percent), yet Nigeria is an enormous country where HIV infection remains an issue that demands a systematic and highly tailored intervention.
"As of 2012 in Nigeria, the HIV prevalence rate among adults ages 15–49 was 3.1 per cent; Nigeria has the second-largest burden of HIV globally. The HIV epidemic in Nigeria is complex and varies widely by region.
"Nine per cent of all PLWHA globally live in Nigeria with the country accounting for about 3.2 million people living with HIV.
"There are also 220,000 new HIV infection and about 210,000 AIDS-related deaths (14 per cent of the global total), hence the need to intensify awareness and treatment."