By Asma'u Ahmad
A Radiologist, Dr Oluwatobi Lawrence, on Friday said early detection and treatment remained the cornerstone to reducing breast cancer mortality in Nigeria.
Lawrence, who works for an NGO, Access to Basic Healthcare, spoke at a monthly health seminar organised for health workers by the Zenith Care Hospital, Oluyole, Ibadan.
According to her, early detection gives room for better treatment outcomes and increased chances of survival.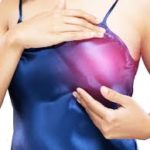 "The burden of breast cancer remains a major public health concern with it being the second commonest and deadliest among Nigerian women.
"The most preventable tool for breast cancer mortality is early detection. Early detection is important to reducing the high mortality rate," she said.
The radiologist said that regular clinical screenings and breast self-examination were key factors in early detection of breast cancer.
Lawrence said that women should cultivate the habit of monthly breast self-examination for early detection before it starts showing symptoms.
"Women under 40 years should cultivate the habit of examining their breasts every month for any change.
"I advise women that once they are 20, they should have regular clinical breast examination every three month and every year for those that are 40 years and above," she said.
According to her, many breast cancer patients in Nigeria often find out quite late that they have the disease.
She said that factors responsible for late clinical presentation included financial difficulty and lack of knowledge of breast self-examination.
"There has been some measures of increase in public awareness of the scourge; more women are aware of what breast cancer is compared to like six years before now.
"However, more still don't present early or detect early due to financial difficulty, poor cancer care delivery services and living in denial," she said.
Lawrence listed the symptoms of breast cancer to include a lump in or around the breast, dimpling of the nipple and sudden nipple discharge and nipple pain.
"Other symptoms can also include change in the size and shape of the breast, itchy scaly rash on the nipple, new pain in one spot that does not go away," she said.