By Asma'u Ahmad
Public and private schools in Ebonyi shut on January 18 to check the spread of Lassa fever outbreak in the state have reopened.
The state Commissioner of Education, Prof. John Eke, told newsmen on Monday in Abakaliki, the state capital that the schools were reopened as no new case of the disease was reported.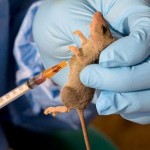 Newsmen report that government announced the closure of the schools for seven days, beginning from January 18, but rescinded its decision due to the timely check of the disease.
The commissioner commiserated with the families that lost their loved ones to the killer disease and urged all residents to always keep their environment clean.
"The measure taken by government prevented the disease from spreading into schools, and I am happy that we did not lose any of our pupil or student to the disease.
"The government and people of Ebonyi sympathise and condole with families that lost their loved ones to the disease. We, however, call on the public to maintain good personal hygiene to stay safe.
"We also appeal to our teachers and school administrators to redouble their efforts so as to cover the second term academic calendar," Eke said.
Newsmen report that the Lassa fever outbreak claimed four lives, including two medical doctors, while no fewer than 100 persons are currently hospitalised.