By Haruna Gimba
The Ebonyi State Government on Thursday ordered closure of all public and private schools in the state to check the spread of Lassa fever that broke out in the state recently.
The state Commissioner for Education, John Eke, said the closure was part of proactive steps taken to contain the spread of the disease in the state.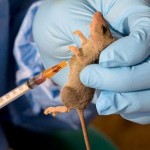 The state government embarked on the measure to effectively control and contain the spread of the dreaded Lassa virus which has claimed some lives including two medical doctors.
According to the commissioner, the Lassa outbreak in the state was not alarming, but noted that the closure of schools was done to check the disease spreading into schools. While noting that the incidence of the outbreak is not yet alarming, he explained how the fever is spreading.
"The schools will remain shut for seven school days to enable us monitor the situation and we appeal to parents, guardians and school authorities to comply with the directive," Mr Eke said.
Also, the National Obstetric Fistula Centre, NOFIC, Abakaliki has evacuated its patients over the outbreak of Lassa fever at the nearby Virology Centre of the Federal Teaching Hospital Abakaliki (FETHA).