By Haruna Gimba
The Arab Republic of Egypt, has become the first country in the Eastern Mediterranean Region of the World Health Organization (WHO) and the latest in the world to eliminate lymphatic filariasis (LF) as a public health problem.
Egypt's success comes after almost two decades of implementing sustained control and prevention measures, including mass treatment of populations, and surveillance in affected/at-risk localities.
Health Reporters gathered that the country joins ten others already validated by the WHO as achieving this criteria.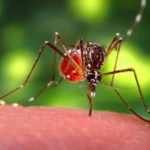 After implementing WHO-recommended large-scale treatment campaigns, Egypt continued surveillance for at least 4 years until elimination was validated.
According to reports, in 2000, Egypt was one of the first countries in the world to implement a national elimination programme based on mass-drug administration (MDA). It followed a World Health Assembly resolution (WHA 50.97) on LF in 1997 that called for its global elimination by 2020.
This required planning, logistics, coordination and collaboration with other ministries as well as building the capacity of healthcare workers and community workers.
At the onset, Egypt had to contend with several challenges and these included financing a national programme; prioritization of a disabling, disfiguring disease in a resource-limited setting;
determining its cost of implementation while leveraging the cost of disability management programmes such as hydrocele surgery.
After WHA 50.97, WHO invited countries to accelerate efforts to eliminate LF as a public-health problem and launched its National LF Elimination Programme (NLFEP), to "interrupt LF transmission through mass drug administration of DEC and albendazole, and alleviate the
suffering of affected people through morbidity management and disability prevention."
Tremendous efforts led to the implementation of several rounds of MDA until 2013 when surveys validated that infection has been reduced below transmission thresholds.
Final assessments conducted between 2014 and 2017 focused on both transmission and management of morbidity in affected patients and confirmed that Egypt has met all criteria for achieving elimination as a public health problem.