By Asma'u Ahmad
The Federal Capital Territory Administration (FCTA) says it has immunised about 800,000 under five children against polio during the just concluded Maternal, Newborn and Child Health (MNCH) Week in Abuja.
Executive Secretary of the FCT Primary Health Care Development Board, Dr Mathew Ashikeni, disclosed this on Wednesday to newsmen in Abuja.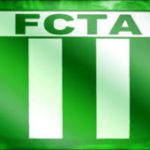 Dr Ashikeni explained that apart from the children vaccinated against polio, the same number of under five children were provided with vitamin A vaccine across the country.
He said that not less than 800,000 of them were also dewormed during the exercise that lasted for one week.
According to him, the Vitamin A which the children receive twice in a year will help to improve vision and boost their immunities.
The secretary disclosed that Nutrition Screening was also conducted for the children with a view to treat those children that were malnourished in the territory.
"We gave virtually all vaccines required for children during the one week exercise including BCG. We had 90 per cent coverage across the FCT because of huge awareness creation and media sensitisation before the commencement of the programme in November.
"We even received a lot of calls from residents, asking us to come to their houses to immunise their children. There was some pockets of non-compliance in our October SIPD because of the rumour of monkey pox in the territory that time but that has been corrected and people really came out for this vaccination," he said.
Ashikeni stated that media sensitisation and awareness creation by partners prior to the MNCH week had helped to diffuse misconception about vaccinations in FCT.