By Asma'u Ahmad
The Federal Capital Territory Administration (FCTA) has released the sum of N23 million vfor measles vaccination in the Territory in February.
The Acting Executive Secretary, FCT Primary Health Care Development Board, Dr Mathew Ashikeni, said this in an interview with newsmen in Abuja on Saturday.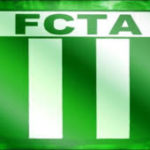 Newsmen reports that the vaccination slated to hold between February 8 and February 20, is targeting 700,000 children between the age of nine months and five years.
"Development partners like the World Health Organisation (WHO) and UNICEF have released funds to support the exercise. UNICEF will also support the area councils with logistics, mobilisation and sensitisation of citizens,'' Ashikeni said.
According to him, the exercise will be conducted in phases, beginning with Abuja Municipal Area Council (AMAC), and Bwari, which will hold from Feb. 8 to Feb. 13. He noted that the exercise would hold in the remaining four area councils from February 15 to February 20.
Ashikeni said that 1,215 regular vaccination teams would be deployed to normal vaccination centres, while 155 special teams would be posted to places like markets, streets and other public places.
He said that 3,008 vaccination sites had been designated for the exercise, adding that there would be fixed centres in Primary Health Care facilities and other new ones would also be created.
"I appeal to all parents and guardians in the territory to ensure their children and wards are immunised to prevent outbreak of measles in the territory,'' he said.
Ashikeni commended the Minister of Health, Alhaji Musa Bello and the Secretary, FCT Health Secretariat and Human Resources, Mrs Amanda Pam for their efforts and commitment in ensuring that the vaccination would be successful