By Asma'u Ahmad

The Bill and Melinda Gates Foundation (BMGF), says there is urgent need for Nigerian government to increase domestic funding for health services and care, especially in Family Planning to safeguard the people's health.
The foundation said it has become necessary as donor funding is dwindling and healthy people still remain the greatest assets of any nation.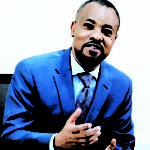 Nigeria's country director of BMGF, Dr Paulin Basinga, gave the advice at the fifth Nigeria Family Planning Conference (NFPC2018) in Abuja.
"For Nigeria to reach its full potential, it needs to prioritse its greatest assets, its people, by investing in their health, education and equal opportunity which ensures prosperity that is sustained from generation to generation.
"By investing in a strong primary health care system, by delivering diverse essential FP services, medicine, vaccines and nutrition services, the country can efficiently and effectively take care of 90 per cent of people's health care needs.
"Nigeria has the resources and knows how to get this right. More funding is needed and also data as well as strong and bold leadership to accelerate progress.
"The donor money is shrinking and it is urgent to increase domestic funding for health and more specifically for FP,'' Basinga, who was represented by Ms Diallo said.
According to her, this will translate to more days spent in school, more women who are freer to work outside their homes, earn an income and contribute to the economies.
"Also fewer women will die in pregnancies and more children will survive childhood,'' the Gates Foundation official said.