By Haruna Gimba
The Lagos State Chapter of the Network of People Living with HIV/AIDS in Nigeria (NEPWHAN) has appealed to the National Assembly to enact a law to protect patients against discrimination and stigmatisation.
The group Coordinator in the state, Mr Peter Obialo,  made the plea in an interview with newsmen on Tuesday in Lagos.
According to him, there will be hope and a sense of belonging to people living with HIV/AIDS if the legislators allow the law to become a reality.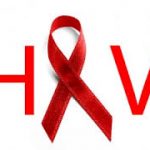 "I am pleading with our lawmakers at the National Assembly to come up with a law that will protect and guide People living with HIV (PLHIV) against every form of stigmatisation and discrimination.
"After the National Assembly has made the law, State Assemblies can domesticate it so that the implementation will be effective and taken seriously in the country. "Currently, many children have stopped going to school because of stigmatisation and discrimination," Obialor said.
He urged governments to also organise scholarship programmes for children facing this condition. He said: "governments should grant scholarship to youths living with HIV and also come up with empowerment programmes for Orphans and Vulnerable children that their parents died due to HIV."
He commended the Lagos State Government on efforts done to ensure the state Assembly passed a bill that would stop stigmatisation of HIV persons. He decried the situation that PLHIV were being sacked from work.
According to reports Nigeria is one of the countries with the largest number of people living with HIV/AIDS.