By Ndidi Chukwu
The National Assembly has approved Federal Government loan of $125 million from the World Bank to finance 2017 polio eradication program, and other Routine Immunization Vaccines.
The $125million loan will cater for 80 per cent of Nigeria's Immunization funding requirement in 2017 and make-up the 20 per cent allocation for polio eradication and immunization program in the 2017 budget.
This was disclosed in Abuja during the meeting of the advocacy committee of National Immunization Financing Task Team (NIFT) hosted by Community Health and Research Initiative (CHR), through its Partnership for Advocacy in Child and Family Health (PACFaH) project.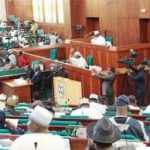 The Deputy Director Finance of National Primary Health Care Development Agency (NPHCDA), Mr Ganiyu Salau, who provided updates on immunization funding requirement for 2017, said the World Bank loan will sustain immunization program for 2017.
He emphasized the need for improved political will of the Nigerian Government to fund immunization. Tour correspondent reports that the meeting was for advocates in the immunization space to get recent details on 2017 immunization funding, and other alternate source of funding.
The NPHCDA representatives during the meeting briefed participants that the agency is looking towards 2018 to commence consultation for innovative immunization financing and getting full commitment of the Nigerian government to self-fund its immunization activities.
On sustainability of Immunization financing in Nigeria, CHR-PACFaH Project Director, and co-chair of the advocacy committee NIFT, Dr Aminu Magashi Garba, said there is need for improved political will of Nigerian government to take leadership in immunization financing, to guarantee availability of vaccines.
The Co-chair of NIFT advocacy committee and Country Lead of International Vaccine Access Center (IVAC), Dr Chizoba Wonodi, said "there has to be a developed transition plan by Nigeria as we co-finance immunization with Gavi, the Vaccine Alliance during the transition period as well as sustainable and innovative ways of funding after Gavi exist."