By Asma'u Ahmad
The Institute of Human Virology Nigeria (IHVN) in collaboration with Seam Health Innovations would expand Electronic Health Records (EHR) for people living with HIV to 25 facilities in three states and FCT.
Dr Adetola Olateju, Managing Partner, Seam Health Innovations, made this known at the inauguration of the pilot programme at the National Institute for Pharmaceutical Research and Development (NIPRD) on Monday in Abuja.
He said the pilot project of the EHR would be implemented in four health facilities.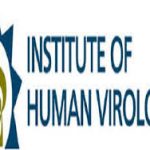 He listed the facilities as in three states of Kano, Nasarawa and Federal Capital Territory.
He said the pilot exercise would be conducted at the NIPRD), Idu, and University of Abuja Teaching Hospital (UATH), Gwagwalada.
Also, Dalhatu Araf Specialist Hospital (DASH), Lafia and Aminu Kano Teaching Hospital (AKTH), Kano, are other health facilities selected for the exercise.
According to him, after the pilot exercise in the four facilities the programme will be expanded into 25 facilities in Katsina, Kano and Nasarawa states as well the Federal Capital Territory.
He said IHVN engaged the services of Seam Health Initiative to work with their teams on a transition from paper based documentation to real time electronic health documentation.
"The real time electronic health documentation was to ensure that no one will carry file from the records, clinic, nursing station and adherence counsellor while in the facility,'' he said.
He said the information are transmitted from the server to the computers and the documentations were on real time.
Olateju said the innovation would push towards ending AIDS as a public health challenge in the country.
"What we see is that patients who are on HIV care and treatment were lost to follow up because they are not actively engaged and follow through,'' he said.
He said the innovation helps the clinicians and adherence counsellors to be more engaged with patients and follow them actively so that they will not suffer mortalities and increase liabilities.
He added that once people living with HIV and AIDS are healthy they will not die from HIV complications.He said the IHVN supported the NIPRD with 17 laptops, a printer, six KVA Inverters, eight gel batteries, eight solar panels and a solar panel inverter to ensure steady power supply at the facility.
The Director-General, IHVN, Dr Patrick Dakum, said there was over 2,000 patients receiving HIV and AIDS treatment at the facility.
Dakum, represented by Dr Anthony Okwuosah, Senior Technical Adviser to the Director-General, said the innovation would improve patient care at the facility.
He added that NIPRD was a tertiary institution that was set for research, computerising the data would make easy for the institute to store and retrieve data for further research.
He also appealed to NIPRD to link the HIV clinic with other department within the institution for the overall objective of ending AIDS in Nigeria.