By Muhammad Auwal 
Officials on Tuesday said Kenya would host the universal healthcare management conference with more than 4,000 delegates drawn from 25 African countries.
"More than 4,000 delegates are due to meet in Kenya for a regional conference that will focus on the provision of universal health coverage (UHC) in the region,'' Ryan Sanderson, Director of Informa Markets Exhibition said.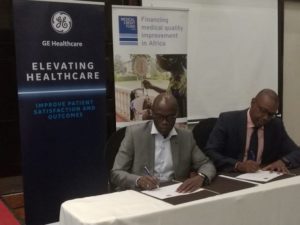 The September 24-26 Medic East Africa conference organised by an international event company, Informa Markets will bring together regional healthcare and medical laboratory industry players.
Sanderson said that the three-day conference would create an opportunity for industry players in the healthcare sector to discuss the latest trends in universal health coverage.
"The healthcare management conference, which is spearheaded by the East Africa Healthcare Federation, will focus on the progress and financing of universal healthcare policies,'' he added.
Sanderson said the public health conference, in association with the Kenya Medical Association, will discuss the roles of regional medical associations in strengthening universal health coverage.
According to health experts, Kenya's health sector is expected to grow at a faster rate than the overall economy.
This sector is valued at 220 billion shillings (2.2 billion U.S. dollars) and contributes 2 per cent to the country's gross domestic product (GDP).
In 2018, Kenya launched a pilot UHC scheme in four counties – Kisumu, Isiolo, Machakos and Nyeri which have a high prevalence of communicable and non-communicable diseases.
It also has high population density, high maternal mortality, and high incidence of road traffic injuries.