By Haruna Gimba
Not fewern than eight people are suspected to have died from suspected Lassa fever in Taka-Lafiya village of Tudun-Wada local government area of Kano State. The District Head of Tudun Wada, Dr. Bashir Muhammad Dankadai, sated this while briefing the Emir of Kano, Muhammadu Sanusi II.
He said the disease was detected in the village about three weeks ago following a mysterious death of four persons. The district head explained that when he reported the case to the local government authority, a team of medical personnel was deployed to the village and it was discovered that many people in the village were having serious high temperature.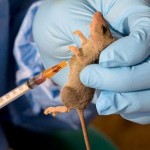 "Three people whose condition was critical at that time were rushed to 'Yar-Gaya Infectious Disease Isolation Center for further investigation. One of them later died in the hospital, taking the total number of casualties to five. Two other patients died again and the last victim died yesterday, bringing the total of death to eight," he said.
Also commenting, a medical personnel in charge of Tudun Wada LGA, Malam Mallam Lawan Maikano informed the emir that 51 others who had direct contact with the infected persons in the Taka-Lafiya village had been placed under surveillance.
Maikano said: "When the case of the severe fever was reported to us, a team of health workers was mobilized to the village. Later we informed the state ministry for health which also sent a team of medical personnel to the village. The result of the blood samples we sent to Lagos state for test confirmed that it was Lassa fever."
In his response, the Emir of Kano called on the people to improve on their personal hygiene, and urged the state government to intensify efforts towards curtailing the situation.
When contacted, the State Commissioner for Health, Dr. Ibrahim Getso, who also confirmed the death of eight people, said out of three people whose blood samples were sent to Lagos for test, two were confirmed positive of Lassa fever and the other was negative.
"One of the two people confirmed positive died in the hospital and the other is still on admission. So, out of the eight deaths, only one is confirmed to be killed by Lassa fever, while the remaining seven we call them suspects of Lassa fever," Dr. Getso said.