By Asma'u Ahmad
The Nigeria Centre for Disease Control (NCDC) has urged Nigerians to desist from self-medication and go for laboratory test for malaria before treatment.
The Chief Executive Officer of the NCDC, Dr. Chike Ihekweazu, made the call in Abuja at a media advocacy meeting on Lassa fever outbreak.
Dr. Ihekweazu said although malaria symptoms also had fever, there was need for medical personnel to carry out test to ascertain if the fever was due to malaria or Lassa fever.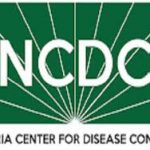 According to him, laboratory test is necessary to ascertain a disease.
He explained that it was after a test was carried out and suspected ailment was ruled out that caregivers would go ahead and explore other options, like testing for Lassa fever and subsequently administering the right drug on time.
Dr. Ihekweazu advised health care workers to promptly report all frontline suspected cases of Lassa fever to local governments' Disease Surveillance Officers (DSO).
He said since the beginning of the current dry season in December 2016, seven states had reported at least one case of Lassa fever, with 19 confirmed cases and six people dead.
He, however, noted that many laboratories in Nigeria do not have the capacity to diagnose Lassa fever.
He said that by the second quarter of this year, the National reference laboratory would be ready, where rapid diagnostic tests would be carried out on time.
He announced that "there is no vaccine that is clinically proven to be effective in the prevention of Lassa fever at the moment; we only have medical called Ribavrin to combat it for now."
Assistant Director, Pest Control, Federal Ministry of Agriculture and Rural Development, Dr Ihekerenma Okoli, said the ministry was collaborating with NCDC to bring down Lassa fever cases to lowest minimum.
Dr. Okoli said the ministry was proposing a sensitisation programme on food processing and train farmers on better ways to dry their food products.