By Asma'u Ahmad
The National Drugs Law Enforcement Agency (NDLEA) has attributed the high rate and rampant abuse of codeine syrup and other dangerous drugs in the country to the proliferation of unregistered patent medicine stores.
Commandant of the agency in Kano State, Alhaji Hamza Umar, stated this while fielding questions from newsmen on how to stem drug abuse, especially among youths and women.
The commandant spoke through the Principal Staff Officer in charge of Operations and Investigation of NDLEA in Kano. He noted that there are many unregistered patent medicine stores across the state, especially in areas where public healthcare facilities are lacking.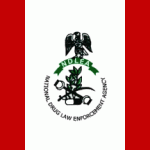 "The patent medicine stores located across the state are many in Kano and they are mainly used for first aid for immediate relief of sickness before going to hospital if it persist," he said.
Umar described the activities of such medicine stores in the state as risky to the society because, according to him, the agencies that are supposed to control them were not strengthened to enforce regulation.
He said: "If the operation of patent medicine stores, especially those that are into the business of selling cough syrups illegally without prescription are not checked, the abuse of codeine syrup and other drugs will continue in the state.
"Those patent medicine stores are supposed to be registered by the Pharmaceutical Association of Nigeria with the aim of serving the public when the need arises.''
The commandant regretted that majority of the users of the syrup are young men and women who are addicted to cough syrups, especially the codeine.
Umar noted that "first time users of such syrups consume it out of curiosity, and there are those who use it occasionally while others are addicted because they are regular users."
According to him, the syrups are of different brands and that the brand determined their prices. He added that the use of such syrups has social effects, including pushing the users into acts of stealing, kidnapping, terrorism,
prostitution, extravagancy and destination.
Hamza Umar said the psychological effects of the syrups includes but not limited to depression, selflessness, stimulation, and mental weakness or illness. "The physiological effects are more on the brain, liver, heart, skin and other organs of the body," he said.
The commandant said the agency is making efforts to rid the state of drug abuse through the arrest of users, seizures of the illicit drugs from the dealers and their arrest.