By Asma'u Ahmad
The National Drug Law and Enforcement Agency (NDLEA) on Monday said persons with drug problem could be rehabilitated to become valuable members of the society.
NDLEA Principal Staff Officer, Drug Demand Reduction in Yobe State, Salele Abdulazeez, disclosed this during an interview with newsmen in Damaturu.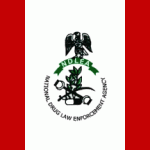 "One can help drug abuse victim by encouraging the victim to speak freely and by carefully listening to the reasons why he or she abuses drugs.
"The victim's problem should not be disclosed to persons other than a health worker who will help the victim.
"Be firm to explain to the victim why such act is harmful and why he or she needs counseling and treatment," he said.
Abdulazeez urged the general public to join hands in the fight against drug abuse to safeguard the future of the country's teeming youths.