By Asma'u Ahmad
The National Environmental Standards and Regulations Enforcement Agency (NESREA) has warned farmers in the north against the use of hospital waste water for irrigation farming.
Kaduna State Coordinator of the agency, Malam Ibrahim Sheriff, told the newsmen in Kaduna on Thursday that waste water from hospitals contained hazardous materials.
He explained that such wastewater from hospitals if untreated poses serious public health risk to humans.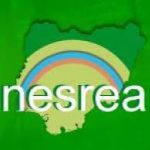 "Irrigating with untreated waste water, particularly from hospitals poses serious public health risks. This is because the contaminated water contains bacteria, viruses and other pathogens which are absorbed by the plant and when consumed by humans predispose them to serious health risk."
He observed that many hospitals in the country did not have treatment plants for waste water they generate, saying this was dangerous for humans.
Sheriff said: "There are reports reaching us on untreated waste water being used for irrigation purposes which we have stopped the practice. It is the responsibility of the agency to ensure the safety of all citizens, if any hospital is generating waste water there is need for them to have a treatment plant."
Malam Sheriff said the agency will begin inspections of treatment plants of all hospitals in Kaduna state, beginning with the general hospitals.
He said the inspection would propel the hospitals to ensure that their operations conform to national operational standards.
"We will ask them to build treatment plants and if they do not comply, we will sanction them."
He said Barau Dikko General Hospital would be the first port of call, adding that an environmental audit would be carried out because of many activities at the hospital.