By Asma'u Ahmad
The Nigeria Medical Association (NMA), Osun state chapter has visited major markets in Osogbo, the state capital, to sensitise traders on the causes, symptoms and prevention of Lassa fever.
The state Chairman of NMA, Dr Tokunbo Olajumoke, said the exercise was aimed at educating the traders on the existence of Lassa fever and ways to prevent it.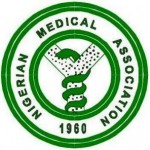 Olajumoke said the market women were also taught the symptoms of the fever and the appropriate steps to take in case such symptoms were noticed.
He said that the traders were informed that the outbreak of Lassa fever in neighbouring Ondo State was a red flag signal for Osun.
The chairman urged the traders to be mindful of rats and rat droppings on food items.
"We visited the markets to talk to the people about Lassa fever which has been ravaging most of the states in the country.
"As we are all aware, the vector (rats) are very close to the people in the market.
"And when the rats touch what the traders sell, the buyers who consume such contaminated food items would be infected.
"It is very paramount to sensitise the traders on this danger and that is why we have taken it upon ourselves to embark on this awareness tour to major markets in Osogbo," he said.
Leader of Akindeko Market Women, Alhaja Sidikat Abidogun, one of the markets visited by the doctors, commended the NMA for the initiative.
She urged the doctors to intensify the campaign and cover more markets so that majority of the people would be aware of the scourge.