By Asma'u Ahmad
The Nigerian Medical Association (NMA) has taken sensitisation on Lassa fever to Wuse market in Abuja to educate traders on ways to prevent the viral infection.
The FCT NMA branch Chairman, Dr Achonwa Chiedozie, told newsmen in Abuja on Wednesday after the campaign that the awareness was necessary because of the outbreak that was recorded in some states.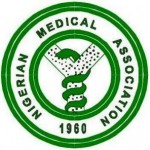 Dr Chidozie said that the sensitisation was organised in conjunction with the National Association of Resident Doctors (NARD) and University of Abuja Teaching Hospital, Gwagwalada.
He said that the association decided to bring the awareness to the market because many market men and women may not have time to listen to radio, watch television or read newspapers on the danger of Lassa fever.
The chairman said the campaign would be taken to other markets across the FCT to ensure that many traders were sensitised on the dangers and prevention of the disease. Lassa fever is an acute viral haemorrhagic illness of two to 21 days duration that was first recorded in 1969 in West Africa.
The Lassa virus is transmitted to humans via contact with food or household items contaminated with rodent urine or faeces and contact with body fluid of infected person. The chairman advised the general public to avoid contact with rats and infected persons. According to him, regular washing of hands is key in the prevention of Lassa fever.
Chiedozie enjoined residents of the territory to keep their food stuff in rodents "proof containers" to avoid contact of rats. He said that though, no confirmed case of Lassa fever in FCT, but there was need to take precaution to prevent the outbreak of the disease in the territory.
Head of Promotion and Education Department, FCTA Public Health, Hajiya Hauwa Ibrahim, while addressing people in the market said that personal and environmental hygiene were important in the prevention.
Hajiya Hauwa enjoined residents to keep their dustbins away from the house and ensure a clean environment. "Poor management of environment is a risk factor of communicable diseases including Lassa fever. "Early detection of Lassa fever is important, therefore I am advising residents to report to the nearest health centre if you have what they describe as ordinary fever,'' she said.
Newsmen reports that free medical outreach services are also provided along with the awareness campaign in the market.