By Haruna Gimba
The Nigerian Medical Association (NMA), says it will resist any attempt by the Nigerian Senate to reschedule examinations for failed foreign-trained doctors.
NMA President, Professor Mike Ogirima, told newsmen at the just concluded National Executive Council (NEC), meeting in Lagos, that NMA rejected alleged efforts at politicising the conduct of pre-registration examination for foreign trained medical doctors by the Medical and Dental Council of Nigeria, MDCN.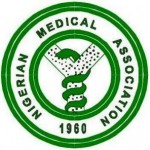 Prof. Ogirima said such singular action was capable of threatening the medical profession with inherent danger to the health of Nigerians.
He said: "Globally, there is a standard for engaging foreign trained doctors. If you are trained as a doctor outside Nigeria, your certificate is only eligible to practice in the country where you
trained, but coming to Nigeria you have to take a licensing examination.
But it is sad to note that the Senate of recent is trying to dictate the tone of this examination procedure. It i's not only in Nigeria doctors failed the exam. In Kenya, percentage pass is about 10 percent, Uganda and Ghana is around 15 percent, our own about 30 percent of them passed.
The NMA president called on members to boycott any plan not in the functions of the MDCN.