By Asma'u Ahmad
The University Graduates of Nursing Science Association (UGONSA) has called on the Federal Government to restructure the health institutions for effective service delivery.
The nurses made the call in a statement jointly signed by its National President, Chief Solomon Egwuenu and the Secretary, Goodluck Nshi, in Abakaliki, Ebonyi state capital on Tuesday.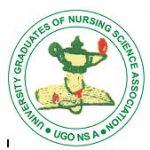 According to the nurses, restructuring and equipping the health facilities in the country will encourage Nigerians to seek medical attention in the country and conserve foreign exchange.
"We want adequate budgetary provisions for the health sector to help fix the health system of the country. It is awful that despite parading highly endowed healthcare providers, our political leaders do not patronise our healthcare system because nobody wants to fix its structural deficits.
"It is disheartening, to say the least, to perennially see our leaders jet out in droves in search of foreign healthcare that is fixed by other leaders," the statement read.
The nurses advised the nation's leaders to learn from the likes of Nelson Mandela of South Africa and Fidel Castro of Cuba, who fixed their country's health system.
It said that Mandela and Castro were nursed to longevity till death by the same system without junketing around for medical tourism.
"Our obligations, therefore, as members of this big family, Nigeria, at this material time is to show strong support for President Muhammadu Buhari and Vice President, Prof. Yemi Osibanjo.
"Our support should be unalloyed, be it morally, physically, socially or spiritually and should reflect in our demeanours and utterances. Our dear President should please take note of what makes the British Health System better than ours."