By Asma'u Ahmad
The Nursing and Midwifery Council of Nigeria said it will soon embark on an operation 'show your license of operation and practice' in a quest to curb quackery in the profession.
The Registrar and Secretary-General of the council, Alhaji Farouk Abubakar, stated this while speaking to newsmen on Tuesday in Ilorin, Kwara state.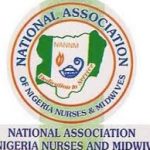 Alhaji Abubakar said that the enforcement was to apprehend and flush out all nurses, midwives and quacks practicing without an operational license.
"One of the greatest problems facing the healthcare delivery is dispensing of fake and counterfeit drugs as well as quackery among health practitioners. We are in the process of constituting a task force in conjunction with various state councils across the federation.
"This will be in partnership with the law enforcement agents who will be empowered to apprehend and flush out all quacks practising without an operational license,'' he said.
According to the secretary general, the council has improved its production capacity and issuance of licenses to genuine members, which it had been announcing in the last eight months.
He said that the council had issued out and renewed over 22,000 licenses to qualified members, warning that no member could practice without an updated license.
The registrar said that an advocacy committee would also be constituted to campaign for the enactment of a law to check quackery in the profession.
"We intend to meet with some of our colleagues in the various state Houses of Assembly and the National Assembly on a bill to legislate against quackery. "We also desire a greater working partnership and relationship between the state governments and our members," he said.
Abubakar said that the council had signed a Memorandum of Understanding (MOU) with the National Board for Technical Education (NBTE) to issue Higher National Diploma (HND) certificates to all its nursing and midwifery graduates.
He urged the council members to attend workshops and trainings so as to conform and be knowledgeable about modern information and communication technology.