By Hannatu Suleiman Abba
A consortium of concerned organizations in Kano State led by the Community Health and Research Initiative (CHR) had reached, supported and sensitized over 500 young adolescent girls on menstrual hygiene information, distribution of free sanitary pad, soaps and facemasks in four communities in the state ,which included Gama, Sheka Dorayi and Tokarawa.
The consortium included Accountability Mechanism of Maternal and Child Health in Kano State (AMMKaS), Friends of the Community Organization (FOCO) and Saving the women and girlchild initiative.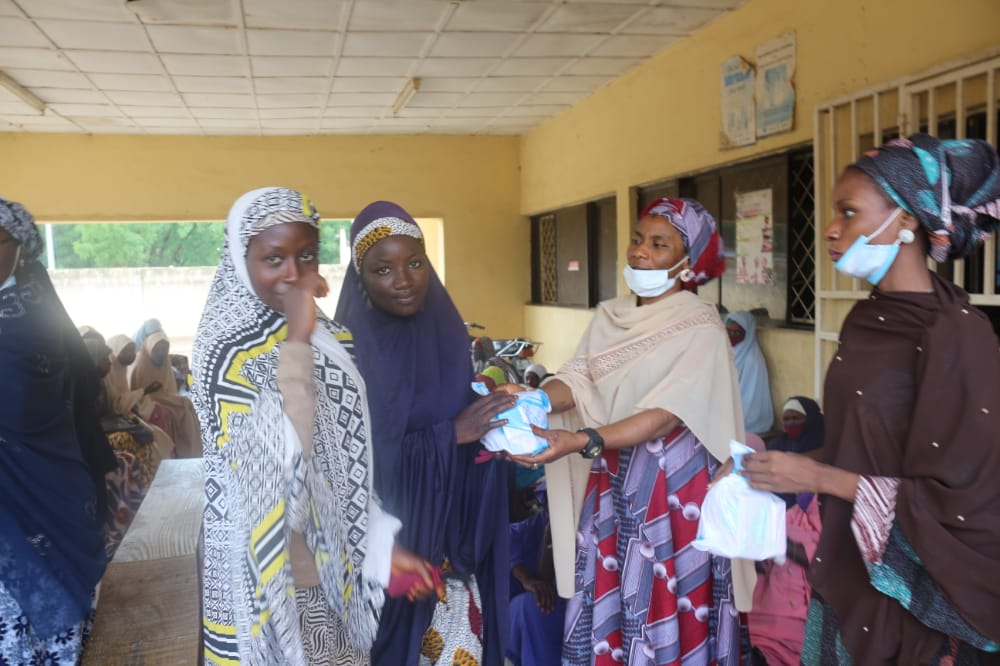 The main objective of the broader initiative is to improve the lives of at least 10,000 young adolescent girls that are between the ages of 12- 20 facing challenges during monthly menstrual period and also finding it difficult to mingle or interact with their peers.
The founder of Saving the women and girlchild initiative, Zainab Nasser Ahmad, added that the intervention of supporting the young adolescent girls is to put a smile on each girl's face mostly those that have their period and feel shy to confront or express themselves to their parents, we also sensitize them on how to protect themselves from rape and COVID19 pandemic.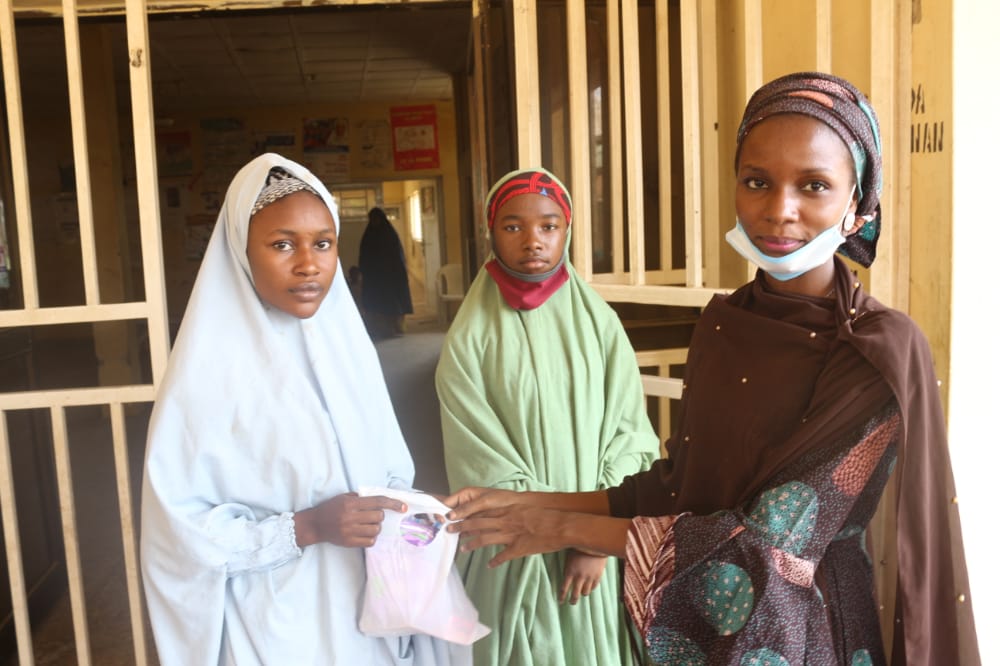 Rahama Muktar Adam from Gama community who spoke on behalf of the beneficiaries also said "we don't have room to express ourselves regarding this issue with our parents because of shyness in line with cultural norms and values and thanks to all of you for giving us this immense sensitization on how to improve personal hygiene during menstruation."
Suwaiba Usman from Dorayi community also shared that "I learned a lot which I never expected, I don't even know am harming myself while using unhygienic materials during menstrual period."
Maimuna Muhammad says, "what I learned about this sensitization has never been told to me by my mum, she often give me a clean clothes rag to put, which she says is more healthy and hygienic but due to this awareness, I will save money to be buying pad every month, this will help to avoid infections."
Maryam Muhammad from Tokarawa town uttered that, "we that live in a rural town often get married very young, this kind of sensitization is rare in our mist."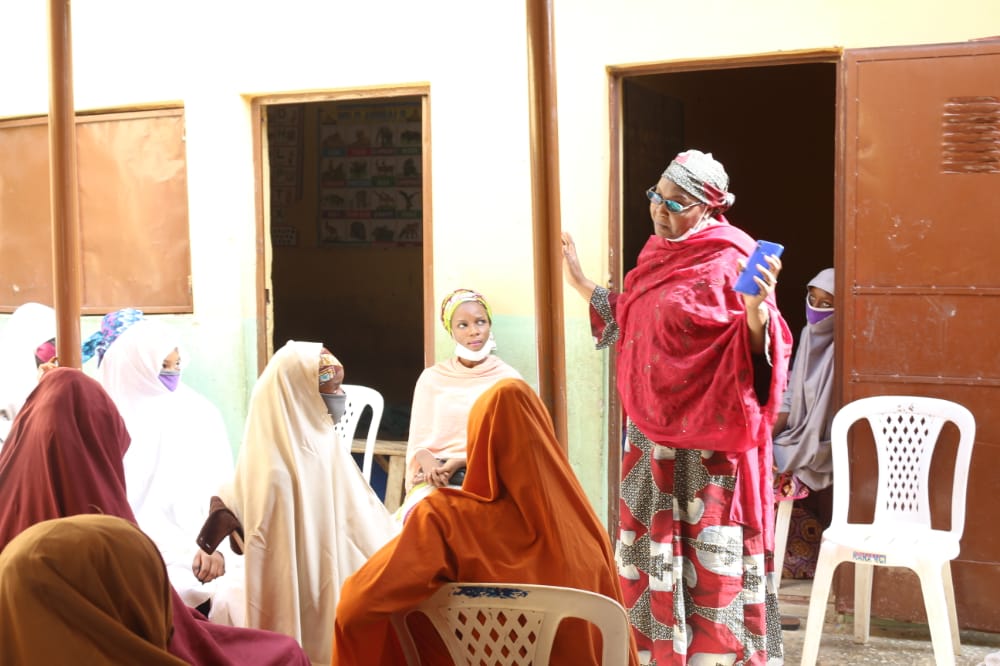 Moreover, the district head of Gama Alhaji Muhammad Rabiu Isyaku also said, "what you have done to our society, indeed has promote lives of the adolescent girls in my district, we lack such knowledge and awareness, our girls face alot of challenges regarding menstrual education. Many are shy to communicate, as a result, face many obstacles among their peers and when they got married. We hope the government and other stakeholders will assist the young adolescent girls the more."
In his remarks also, the district head of Tokarawa town, Alhaji Yakubu Usman said "when we heard of this initiative, I became delighted and went door to door to announce including at mosque. We lacked awareness and sensitization on menstrual hygiene, and we welcome your support."
A member of AMMKaS and veteran journalist Nafisa Ahmad Murtala urged the young girls to share information they learnt during the sensitization within their peer groups and to report or visit hospital if they witness any problem during or after their menstrual period.