By Asma'u Ahmad
The Pharmacists Council of Nigeria (PCN) said it has so far accredited Faculty of Pharmaceutical Sciences in 18 Nigerian universities.
The Registrar, Mr. Elijah Mohammed stated this in an interview with newsmen in Abuja on Tuesday.
According to him, the accreditation is to ensure that qualified professionals are produced in the universities.
Mr. Mohammed said that about 1,500 pharmacists were being produced annually in the country, adding that the number was grossly inadequate.
He said that the accreditation would give necessary fillip to the affected universities to graduate more pharmacists to meet up with human resource requirements in the profession.
The registrar identified some of the accredited institutions as Ahmadu Bello University Zaria, University of Maiduguri, University of Jos, University of Nigeria Nsukka, and Madonna University Okija, University of Port Harcourt and Nmamdi Azikiwe University Akwa.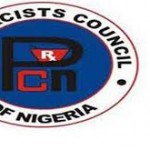 Others are; University of Uyo, Delta State University Abraka, and University of Benin, University of Lagos, University of Ibadan, Obafemi Awolowo University, Ile-Ife and Olabisi Onabanjo University, Ago-Iwoye.
He explained that the accreditation was in consonant with the law setting up the council which mandated it to regulate the education training and practice of pharmacy and other professionals within the pharmaceutical landscape.
The registrar, however, explained that the accreditation was done to ascertain the staff strength, qualifications and the staff and students ratio among others.
He said: "The quality of professionals from these institutions has been excellent because most of our products that find their way into UK, Canada, America and other countries have performed excellently well.
"We augment NUC accreditation because they also carry out accreditations. Sometimes we compare notes and still do the needful when the need arises. In the process of accrediting institutions, we look at the structures that are available for training and research, laboratories to ensure that they meet the minimum standard, available equipment for training and research.
"We give special attention to quality of laboratories, whether they still have those chemicals that will enable the students to go through courses like pharmaceutics which involves drug production, pharmaceutical Chemistry that involves drug analysis and other aspect of training. We also look at the structures, student enrolment to ensure that those that are enrolled have the minimum qualification required to study in such faculty.''
Mr. Mohammed further noted that the council in the process also had one on one dialogue with the staff and students to ascertain if they were being treated well.
According to him, the council also conduct historical perspective of qualification of professors and other staff in the faculty.