By Asmau Ahmad
The Pharmaceutical Society of Nigeria (PSN) has called on the Federal Government to boost local manufacturing of drugs to enhance healthcare delivery in Nigeria.
Chairman of the Oyo state branch of PSN, Mr Abiodun Ajibade, made the appeal on Tuesday in Ibadan at a news conference.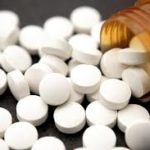 Mr Ajibade said the press conference was to herald activities lined up to mark the 2017 Pharmacy Week. According to him, pharmacists occupy a very crucial and important part of the healthcare system, adding that without drugs healthcare is without content.
Newsmen report that the theme for the 2017 Pharmacy Week is: "Pharmaceutical Industry: Panacea to National Economic Recovery."
He said that government's encouragement of local manufacturing of drugs would reduce Nigeria's heavy dependence on Forex and increase employment, and open up a verse need area which other sectors would take advantage.
Ajibade said that pharmacists were ready to partner with government to establish for a pharmaceutical farm where all infrastructural facilities would be available.
According to him, infrastructure like constant electricity, low tax regime, support for equipment procurement and leasing, incentives for locally made drugs would make the much awaited paradigm shift possible.
He said that if government made these infrastructures available pharmaceutical companies could become a hub, engaging other industries into economic activities and many cottage industries would spring up in meeting the demands of the industry.
The chairman also urged government to take proactive steps like China and India, which were currently the global pharmaceutical industrial hub. They leveraged on their enormous population to offer cheap manpower that supported the industry.
"Nigeria has as much as 65 per cent of its population as youth and as much as 70 per cent of this youth are unemployed. This is a big waste of economic progenitors. Nigeria needs to diversify her economy and stop relying on oil for income.
"The Pharmacy Week 2017, having the above in mind, have been planned to proffer a workable approach to enhance our national economic recovery through the pharmaceutical industry.
"It is our expectation as a society that the Oyo state would take advantage of this year's conference in its drive to ensure economic independence," he said.
Ajibade said that the society would continue to improve upon their professional calling in ensuring that mankind was able to access healthcare through appropriate provision of quality medicines.
He said this year's pharmacy week was important as it would give pharmacists in the state the opportunity to lend their voices to the current economic realities in the nation.