By Asma'u Ahmad
As the world mark the 3rd and final key date in the 33-Days to Power Up Immunization campaign, Civil Society Organisations (CSOs) across Africa are raising their voices to enhance awareness about Pneumonia, calling for more domestic financing of vaccines, routine immunization programs and strengthening of health systems.
Nigeria is among the three countries with the lowest score, 38 percent only above Chad 29 per cent and Somalia 27 per cent, in the integrated Global Action for Prevention and Control of Pneumonia and Diarrhea (GAPPD) against a threshold of 70 per cent for Pneumonia and Diarrhea GAPPD scores 2017.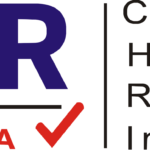 According to press statement issued by the Community Health and Research Initiative (CHR), the same report shows Nigeria's inability to meet the Pneumococcal Conjugate Vaccine (PCV) coverage threshold of 45 per cent by scoring only 26 per cent.
CHR said as Nigeria records only 1% gain from the 2016 report, there's need for greater political will and more local investments that will take the Addis Declaration on Immunization that Africa heads of states endorsed in January 2017, a notch higher.
"We are calling on the Nigerian government to reaffirm its commitments by increasing local financing to immunization, better the policies on immunization and expand the coverage of routine immunization.
"Through these all children in the country can benefit, especially those in rural and remote areas, because too many children continue to die from Pneumonia," the statement added.