By Asma'u Ahmad
The African Union Scientific Technical Research Commission (AUSTRC) partnered with Indian Council of Medical Research (ICMR) to train 400 health practitioners in Africa over a three-year period.
The commission made this known in a statement in Abuja on Monday, signed by the Secretary of the commission, Marie Johnson.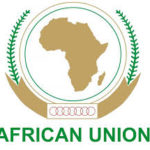 Johnson stated that the partnership was an outcome of the India Africa Forum Summit (IAFS) III held in October  2015.
She noted that the partnership was necessitated by the need to leverage resources through innovative inter-disciplinary, multi-sectoral partnerships.
According to her,  a Memorandum of Understanding (MoU) has been signed between Indian Council of Medical Research (ICMR) and the African Union Scientific, Technical and Research Commission (AU-STRC) early this year to institutionalise cooperation.
She said that the ICMR/AU-STRC Health Practitioners and Researchers Capacity Building Scheme was designed to build the
capacity of 400 African health practitioners and researchers over a period of three years.
She said selected African researchers and health practitioners would  have the opportunity to receive hands-on training on
cancer research, nutritional anemia, public health, Epidemiologic data analysis, among others.
She added that the training would take place at some of the ICMR institutes in India.