By Mary Jalingo.
The Executive Director of the Niger State Primary Health Care Development Agency (SPHCDA), Pharmacist Ndanusa Baba Usman said that a sizeable population would enhance meaningful development.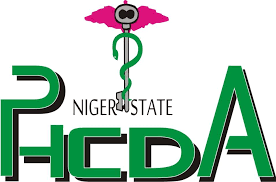 He stated this during a media interaction sponsored by Pathfinder International and organized by Niger State Child Birth Spacing Advocacy Team in collaboration with SPHCDA held in Minna.
Baba Usman called for greater collaboration with the media as the voices of the voiceless to dispel misconceptions which he noted has encouraged the non usage of morden contraceptives.
Also speaking, the State Coordinator, Family Planning (FP), Mrs Dorcas Talatu Abu, said the importance of child birth spacing can not be over emphasised as it's benefits are enormous.
She added that states with low Contraceptive Prevalent Rate (CPR) would have high maternal mortality rate as people are yet to embrace FP.
She said traditional FP methods have failed and urged that morden methods should be encouraged adding that FP used correctly would benefit the entire family and Community at large.
In a related development, the Executive Director of the SPHCDA, said the state government has trained 225 FP service providers to enable them accommodate the reproductive health issue of young adult especially in the management of rape victims.
He said the state government has also supported the training of peer to peer health educators across the three senatorial zones, geared towards generating information chain on reproductive health needs of young adult.
He urged the newsmen to promote the patronage of young adult at PHC referral centres to discuss their reproductive health concerns and also enhance the awareness of the populace in readiness for the utilization of youth friendly health facility when established.