By Asma'u Ahmad
The Chief Marketing Officer, Sterling Bank, Mr. Henry Bassey, said the bank would continue to give support to the Federal Government in providing affordable health care services in the country.
Mr. Bassey said in a statement issued to newsmen in Lagos that the bank's foray into the health sector was based on the current state of the sector and the consequences on the citizens.
He said that the decision was also necessitated by the need for public-private collaboration for adequate repositioning of the sector.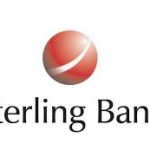 The chief marketing officer said the development led Sterling Bank in sponsoring the 2016 edition of 'Nigerian Service Delivery Innovation Challenge' organised by the Federal Ministry of Health.
Mr. Bassey said that the sponsorship came barely two days after the bank was commended by President Muhammadu Buhari for its commitment to supporting the current administration's initiative to provide qualitative and affordable health services to Nigerians.
He said that the sponsorship was designed to complement Federal Government's drive towards improving healthcare services in the country.
The bank official said the bank's interest "as demonstrated in our Sterling Make-Over (STEM) initiative reinforces our conviction in a cleaner and more prosperous nation".
The bank expressed optimism that the challenge would contribute to contribute to the country's progress in the areas of vaccination coverage among children.
Bassey said the bank's intervention would also check contraceptive prevalence rate among Nigerians.
The initiative will also increase vitamin A coverage among children of between six months to five years of age and promote the use of insecticide-treated bed nets by children under five, amongst others.