By Asma'u Ahmad
The United Nations Children's Emergency Fund (UNICEF) has attribute the success of its programmes in Zamfara state to effective community mobilisation by the traditional rulers.
The UNICEF Country Representative in Nigeria, Mr. Mohammed Fall, said this on Tuesday at the palace of the Emir of Maradun, Alhaji Garba Tambari, during a courtesy visit.
Mr Fall said that children and women development had improved significantly in the state in recent times. He said: "This is mainly due to the contributions, support and understanding UNICEF is receiving from the traditional council, without which we cannot even get to the communities and offer support.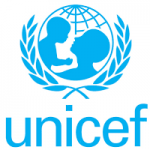 "Nigeria is now almost being declared polio free country because of this collective effort and concern at ensuring the health, education and social well-being of women and children in particular."
He specifically commended the Emir of Maradun for assisting UNICEF staff in all their intervention activities in the emirate and urged him to sustain the support.
In his response, the emir thanked the delegation for the visit, noting that the participation of the traditional council in the activities of donor organisations, especially UNICEF, had become very crucial to societal growth.
The emir said he organised regular meetings with his council chiefs to review the performances of communities particularly on health issues in the emirate and make necessary amendments for better results.
He said the emirate council would continue to support all UNICEF activities in order to guarantee children and women care, survival and development in the state.
Newsmen report that the UNICEF country representative and his team were in the state for a three-day community mobilisation.