By Asma'u Ahmad
The United Nations Children's Fund (UNICEF) has began an interaction  stakeholders in Kaduna, Nasarawa and Niger states to draw up a five-year plan.
The plan is tagged " State Engagement Plans (SEP)" on the survival and development of women and children in the three states.
Speaking at the stakeholders' meeting on Monday in Kaduna, Dr Idris Baba, the Officer in Charge of UNICEF Kaduna Field, described the SEP as an initiative aimed at strengthening programme planning process in the participating states so as to fast track achievements.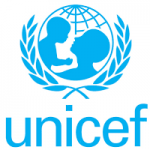 According to him, the focus of the five-year SEP was to accelerate result through collaborative efforts at different strata beginning with communities through to the state level.
Baba said that the plan has become necessary in view of the current disturbing statistics on issues affecting women and children in the three states.
He said that the plan would focus on convergence of all interventions in the area of health services, nutrition, education, water sanitation and hygiene, immunisation and child protection, among others.
According to him, the strategy is cost-effective with assurance of accelerating result towards improving children's access to basic services that would improve their survival and development.
Earlier, Dr Amina Mohammed-Baloni, Health Specialist, UNICEF Kaduna, said that the objective of the meeting was to inform the states of the new country programme focus 2018 to 2022.
She said that the meeting was organised to develop the SEP across the key sectors with focus on identified convergence local government areas.
According to her, the meeting will help partners understand the new engagement process to accelerate achievement of result through the state engagement plan.
"At the end of the day, the state and partners would have a good understanding of the SEP process, identified priority convergence LGAs and developed the draft plan."
Responding, the Niger Commissioner for Health, Dr Mustapha Jibril, said that the state was concerned about the plight of women and children.
Dr Jibril said that developing the five-year SEP has provided the states opportunity to make inputs that would enable them to lead the process and take ownership of the interventions.
"The meeting has provided us with opportunity to tell our development partners where our priorities are, and how to merge our priorities with the partners to achieve better result,'' he said.
Also, Alhaji Jibril Giza, Permanent Secretary, Nasarawa State Ministry of Health, reiterated the state's commitment toward meeting the needs of children and women in the state.
Giza said that the state government has made reasonable budgetary allocation in addressing the issues of women and children in the state.
"It is our responsibility as a government to cater and protect our children to ensure their survival and development and we will continue to do our best,'' he said.