By Asma'u Ahmad
The United Nations Children's Fund (UNICEF) on Friday renewed its commitment to support Kano and Katsina States Government effort to ensure children's survival and development.
Chief of Field Office, UNICEF Katsina, Padmavathi Yedla, restated the commitment at the closing of a four-day Engagement Planning Meeting in Kaduna. The meeting was organised for stakeholders from the two states to develop a five-year Work Plan (2018 – 2022) for the promotion of child survival and development.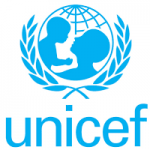 Yedla said that the UN body resolved to continue supporting the two states due to huge successes recorded on child survival in the states over the years. "UNICEF decided to renew its commitment for another five years such that together we can all protect the interest of the child and ensure their survival and uninterrupted development to adulthood.
"The recent Multiple Indicator Cluster Survey (MICS 2017) showed disturbing indices of issues affecting children in the two states. "Our desire is to ensure that more children are in school, more are immunised, more have access to safe water and the number of severe acute malnourished children in the states reduced," she said.
Yedla also said that the two states would not achieve sustainable development goals if their children lagged behind in education, nutrition, immunisation and other basic child rights. She said that the work plan would be the first in the current UNICEF country programme for 2018, covering states' partners on health, nutrition, education, water, sanitation and hygiene as well the media.
According to her, the five-year plan is expected to reduce out-of-school-children through sustained enrolment campaign. The Secretary to the Kano State Government, Alhaji Usman Alhaji, assured UNICEF of the states' readiness to give needed attention for proper implementation of interventions in the next five years and beyond.
Alhaji noted the need for government to take the issue of funding seriously and give the programme the deserved attention. "Data collection is equally important, and so is the needed synergy among government agencies and development partners," he said.
He thanked UNICEF for the support and called on responsible agencies and officials to ensure effective implementation of the work plan.