The United Nations Children's Education Fund (UNICEF) 
on Thursday
 urged parents to always bring out their children for immunisation against measles and other killer diseases.
A UNICEF Consultant in Plateau, Mrs Jacdonmi Gbubemi, gave the advice in Jos, at a sensitisation for stakeholders to ensure the success of immunisaation against the disease in the state in 2018.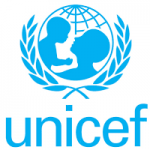 Gbubemi expressed worry that many people, especially in the rural areas, had wrong perception of vaccination hence they did not allow their children to be immunised. "Measles is a very dangerous disease that must be prevented, especially through vaccinating all children from nine months to five years, because they are one of the most vulnerable groups," she said.
The consultant implored parents to ensure all routine immunisation for their children, saying that preventive measures were more reliable than treatment.
Gbubemi also noted that measles outbreaks were more common in cluster communities with poor hygiene, and urged fathers to attend community forum organised for enlightenment on vaccination. "It is the responsibility of parents to complete routine immunisation for their children; this would ensure a promising future for them,'' she said.
In an interview with the media men, Mr Chidauna Daring, a participant, commended UNICEF for its efforts at preventing measles outbreak through advocacy visits and media campaigns.
Measles is a viral infection of the respiratory system, a contagious disease that can spread through contact with infected mucus and saliva. An infected person can release the infection into the air when he/she coughs or sneezes.