By Haruna Gimba
The Community Health and Research Initiative (CHR) has in collaboration with Immunization Partners celebrate the 2018 African Vaccination Week (AVW) with a call for adequate Immunization Finances
On Monday April 23rd, 2018, the World Health Organization Regional Office for Africa (WHO AFRO) launched the eighth African Vaccination Week (AVW), to raise awareness of the importance of vaccination in reducing child mortality and renew efforts around universal vaccination coverage.
Vaccination can save children's lives, and keep adults, communities and nations, healthy. One in five African children still lacks access to all the necessary and basic vaccinations.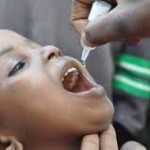 Health Reporters reports that the AVW 2018 builds on the January 2017 Heads of State endorsement of the Addis Declaration on Immunization (ADI), a historic pledge to ensure that everyone in Africa receives the full benefit of immunization.
To support Member State implementation of the ADI, a roadmap has been developed in close collaboration with WHO AFRO and EMRO, the African Union Commission and immunization partners.
The roadmap provides Member States with specific strategies that can be incorporated into existing efforts to improve immunization.
In Abuja, Nigeria, celebrations were organized by the CHR to raise awareness on the importance of vaccination and commitment for adequate finances to Immunisation.
At a breakfast meeting on Friday April 20, 2018 to commemorate the AVW in Abuja, the Executive Director of the National Primary Health Care Development Agency (NPHCDA), Dr Faisal Shuaib, gave the assurance of the federal government readiness to fully implement strategies on Routine Immunization and Primary Health Care System Strengthening' with the sole aim to achieve 85 per cent coverage by the year 2028.
The Minister of State for Health, Dr Osagie Ehenire in the same meeting also emphasized that, "we as a nation must create a road map to reach the desired destination and Routine immunisation has to be Routine immunization all over the country as prevention is not only better than cure, but cost-effective."
CHR Director of Operations and Finance, Mr Salisu Musa calls on the Nigerian leaders to improve leadership management, accountability and pay more attention to low performing states as well as ensure adequate Immunization finances in the budget and its timely releases.