By Asma'u Ahmad
The Nigerian Veterinary Medical Association (NVMA), has called on the three tiers of government to concession abattoirs nationwide to eradicate unwholesome practices like slaughtering of diseased animals.
President of the association, Dr Godwin Abonyi, made the call on Thursday in Abuja in an interview with newsmen.
He described the state of abattoir in the country as 'all comers' affairs,' said that concession would also halt sharp practices and ensure hygienic environment for the sale and consumption of meat. He said that slaughtering of diseased animals posed danger to human health.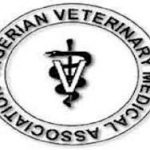 Dr Abonyi listed some of the challenges facing veterinary services to include lack of facilities for inspection, non-enforcement of laws and inadequate human resources. "A veterinary doctor cannot see an animal infested with tuberculosis or any other diseases that can endanger the lives of human beings and pass such animals for consumption.
"Meat inspection is the exclusive preserve of veterinary officers in government ministry and there is no enough man power to render such services. At the moment private veterinary doctors do not have the power to enforce laws.
"Lack of government involvement in meat inspection exposes the public to diseases as majority of animals slaughtered are not inspected and approved for human consumption.
"If the government cannot employ enough experts that will ensure sanity in meat production outlets across the country, it should concession the facilities to the private sector to manage," Dr Abonyi said.