By Asma'u Ahmad'
The World Health Organisation (WHO) has appealed to the Federal Capital Administration (FCTA) and the six Area Councils to provide more Cold-chain storage facilities to ensure quality vaccines are given to children for immunisation.
The State Coordinator of WHO in FCT, Hajia Fureratu Zakari, made the call at the Task Force Meeting on Polio Eradication and Routine Immunisation in Abuja on Tuesday. Zakari decried the poor and inadequate refrigerating storage facilities in the territory, pointing out that for the quality of vaccines given to the children to be guaranteed, there must be a good and effective cold chain system.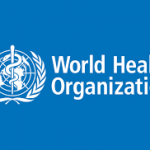 "I am making a passionate appeal to the six area councils in the FCT to work hard to support, provide and persuade FCTA to offer cold chain storage system for effective and efficient immunisation in the territory. "I am equally pleading with the FCTA and area councils to release funds for immunisation programme in good time because early planning is highly needed for a successful vaccination exercise," she said.
The Chief of Giwa, Alhaji Idris Mohammed, said he would use his position to influence the appropriate authority to ensure that cold chain storage facilities were provided for effective immunisation. Mohammed noted that there could not be quality vaccines without effective and functional cold chain storage system.
Reacting, the Acting Executive Secretary of the FCT Primary Health Care Development Board, Dr Mathew Ashikeni, said that his board was doing everything possible to improve the cold chain facilities in the territory. According to him, plans are on the way to expand the Apo Cold Chain Storage facility.