World AIDS Day: Kano spends N486m on fight against scourge
By Muhammad Auwal
The Kano State Government said it had spent N486 million on the fight against HIV/AIDS within the past three years.
The state Commissioner for Health, Dr Ibrahim Tsanyawa disclosed at a press conference to commemorate the World HIV/AIDS Day in Kano.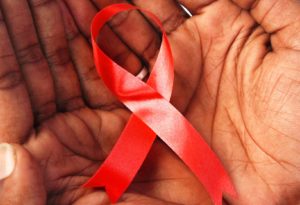 "There are about 35,000 people living with HIV/AIDS and receiving free care and medication at about 40 health facilities across the state," he said.
Dr Tsanyawa said that this year (2019), the government would commemorate the day with a week-long activities across the state for the benefit of the people living with the virus.
The commissioner said the activities included medical outreach and media engagement to create awareness on the disease across the four emirates in the state.
He said that people would access free testing and counselling as well as treatment for general ailments like malaria, hypertension, diabetes and others during the week.
Tsanyawa said the 2019 theme, 'Community makes the difference,' was aimed at to reminding the people that community involvement was very essential in the fight against HIV/AIDS globally.