By Asma'u Ahmad
The European Centre for Disease Prevention and Control (ECDC) said the Europe continent needs more testing programmes to combat viral hepatitis, which can cause liver disease and affect millions of people in the region.
About nine million people in Europe are estimated to live with chronic Hepatitis B and C, two of the various hepatitis viruses that cause inflammation of the liver.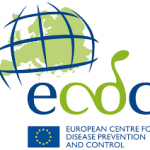 The report said when chronic it can lead to cirrhosis, liver cancer and death. "Many people infected with the virus are not aware of the condition as they do not have any symptoms," the Europe agency said.
The ECDC statement was released ahead of World Hepatitis Day, which falls on Friday. "The main bottleneck we see in Europe is the actual case detection: too many infections with viral hepatitis remain undiagnosed," ECDC Director Andrea Ammon said in a statement.
European Commissioner for Health and Food Safety Vytenis Andriukaitis also underlined the need for more testing to enhance disease detection and treatment.
Hepatitis B and C are spread through contact with infected body fluids or blood products. Report says children born to mothers with Hepatitis B or C, as well as the sexual partners of people with hepatitis, also risk infection.
"While vaccines are available for Hepatitis B, none is available for Hepatitis C, which is commonly transmitted by people who inject drugs and who share contaminated needles,'' it noted.
The ECDC and other agencies have however set a target to eliminate hepatitis by 2030.