By Asma'u Ahmad
The FCT Health and Human Service Secretariat (HHSS), on Wednesday said that its subsidiary, the Private Health Establishment Registration and Monitoring Committee (PHERMC), has generated more than N60 million in 2017.
Secretary of the HHSS, Mrs Amanda Pam, disclosed this while rendering the HHSS 2017 scorecard at its end of year media briefing in Abuja. The HHSS is a mandate secretariat of the Federal Capital Development Authority (FCDA).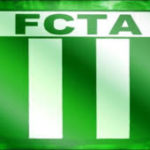 Its functions include provision of medical and hospital services, health policy formulation and planning, regulation and oversight functions for all private medical service providers and manpower development.
Mrs Pam said that a total of 122 private health facilities were registered and issued provisional registration certificates in the course of the year.
She said that 666 inspections were conducted in 220 private health care facilities in all the area councils in the FCT.
According to her, the deployment of electronic medical records system is currently in six of the 13 public secondary health facilities, representing 46 per cent of the FCTA hospitals.
"The FCT HHSS has developed the FCT 2017 – 2021 strategic development plan along with all the 36 states of the federation. We have achieved results in primary health care service delivery in underserved communities of the FCT, through the Saving of One Million Lives Programme," she said.
The HHSS scribe said the secretariat also commenced clinical activities in two hospitals; namely Karu General Hospital and Zuba Cottage Hospital.
She said that accreditation was secured for the Asokoro and Bwari General Hospitals for residency training in Ophthalmology from the West African College of Surgeon.