By Asma'u Ahmad 
The Kaduna State Government has proposed N165 million in its 2019 budget for the purchase of reproductive health/child spacing commodities and consumables.
The state, which earmarked N100 million for the service in 2017 and N75 million in 2018, said on Wednesday in Kaduna that the amount would also be used to reduce high maternal and child mortality rate.
Hajiya Nafisa Musa, Kaduna State Reproductive Health/Family Planning Coordinator, made the disclosure during the opening of a two-day step-down training on child spacing budget monitoring, analysis and scorecard system for stakeholders.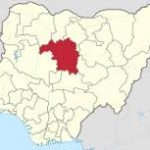 The training is organised by Nigerian Urban Reproductive Health Initiative (NURHI 2).
Musa said that researches by National Health Demographic Survey (NHDS 2013) and other development partners had revealed that effective child or pregnancy spacing alone can reduce death of pregnant women and infants in Sub-Sahara Africa by 30 percent.
"There has been concerted efforts by the government under Gov. Nasir El-Rufai vis-à-vis other development partners like NURHI and United Nations Population Fund (UNFPA) to transform the health sector in the state.
"This is evident in the ongoing renovation of 255 Primary Healthcare Centres, recruitment of 800 additional frontline health workers and digital medical supply geared toward improved healthcare delivery for the residents,'' she said.
Earlier, Team Leader of NURHI in Kaduna, Dr Kabir Abdullahi, urged women, especially those that had just attained reproductive age and those at grassroots to demand for child spacing services at approved public health facilities.
Abdullahi said that once a budget was clear enough, the next line is to track whether the implementation indices were there or not to hold government accountable base on its plans for its citizens.
"We need more women to access child spacing service. We have the commodities and consumables at public facilities that render the service free of charge.
"The most important thing for us at NURHI is to understand better the budget and how it can help to improve our budgeting processes as well as tracking better the elements that will help us to do that,'' he added.
He appealed to the participants to pay attention to every detail that would guide them in tracking child spacing budget in the state with the hope of having effective accountability, transparency and value for money.
The Communications Officer, Family Health Advocates in Nigeria Initiative (FHANI), Hauwa Saulawa thanked the civil society and the media that pressurised the government for the recently released N100 million.
Saulawa, also the Coordinator, Advocacy Nigeria, said the money would be used for the purchase of child spacing commodities and consumables and urged them to do more for the sake of families in the state.
The government is however planning to present its 2019 budget to House of Assembly in June being the last for the current assembly.