Maternal mortality: Bauchi stakeholders advocate improved healthcare
Stakeholders have called on the Bauchi State Government to improve healthcare services to reduce maternal mortality in the state.
They made the appeal at a multi-stakeholders meeting with the theme "Giving birth in Nigeria: Catalyst, Accountability for Maternal Death in Bauchi'' on Wednesday.
Newsmen reports that the collaborative meeting featured brainstorming sessions on quality improvement and discussions on how to build a culture of boosting healthcare system in the state.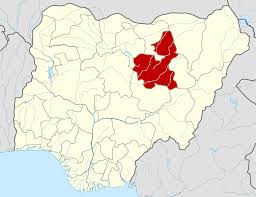 Dr Kabo Ibrahim, the state Technical Director, Integrated Health Programme (IPH/USAID), said improving quality is about making healthcare safe, effective, patient-centred, timely, efficient and equitable.
He identified the challenges to include inadequate healthcare financing, lack of strategic plans for health sector development, inefficient resource allocation, poor supply chain infrastructure, and a shortage of skilled healthcare personnel.
Ibrahim noted that the system needed overhaul for the benefit of the people and the dying mothers in the state.
Hajiya Hannatu Abubakar, the Programme Manager, Bauchi State Emergency Maternal and Child Health Intervention Centre (SEMCHIC), called for improved health outcomes that are dependent on the efficient functioning of service components.
She charged the stakeholders to own the entire health system and make it effective in the state.
"The traditional rulers, religious leaders, community leaders, health personnel, government officials, husband and wife, and the media have a great role for making the system work effectively," Abubakar said.
She however noted that the role of community engagement, patient-centeredness, financing, performance measurement and reporting, capacity building and mentorship, among others, would improve the quality of healthcare delivery.
Dr Robbinson Yusuf, the Chairman, Maternal and Perinatal Death Surveillance Review (MPDSR) in the state, also urged for involvement of relevant stakeholders in all quality improvement efforts and incorporating quality improvement initiatives into every health facility.
He called for multi-stakeholders collaborations to ensure no woman dies while giving birth and increase the level of accountability.
The meeting was organised by Epi Africare with stakeholders drawn from Civil Society Organisations, government officials, traditional and religious leaders, as well as the media.